More artwork and poetry fusion from Don Schaeffer
| | |
| --- | --- |
| Don Schaeffer is a Canadian residing in Winnipeg Manitoba, born in the Bronx, schooled at the City University of New York. His work as a poet is in the contemporary genre, mostly evidenced by the range of cultural praxis explored and use of free verse. Don's poetry is quite often identified by it's simplistic construction and psychographic nature of the text. | |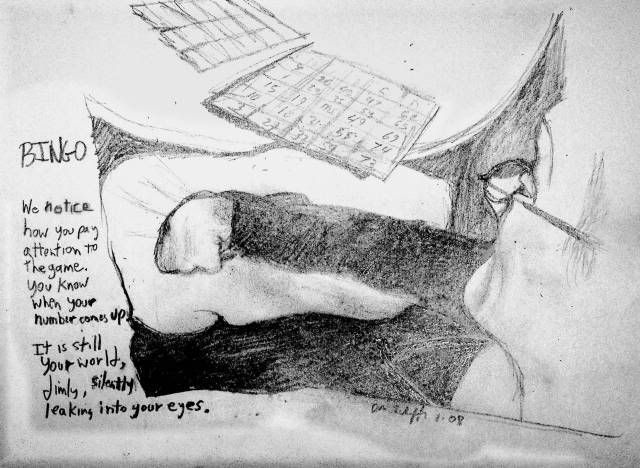 Text from 'Bingo' by Don Schaeffer



We notice
how you pay
attention to
the game,
you know
when your
number comes up.

It is still
your world,
dimly, silently
leaking into your eyes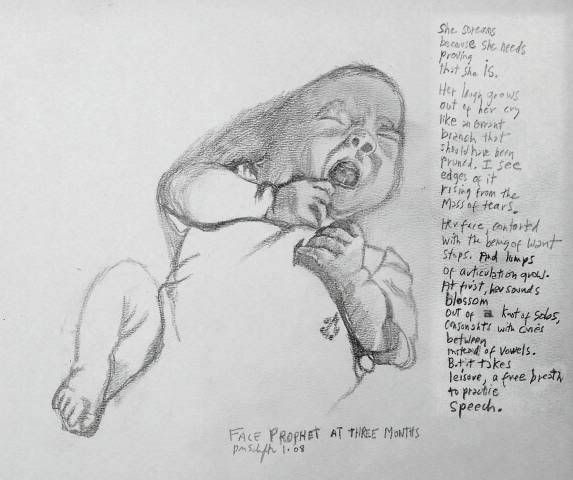 Text from
'Face Prophet'
by Don Schaeffer
She screams
because she needs,
proving
that she is.

Her laugh grows
out of her cry
like an errant
branch that
should have been
pruned. I see
edges of it
rising from the
mass of tears.
Her face, contorted
with the being of want
stops. And lumps
of articulation grow.
At first, her sounds
blossom
out of a knot of sobs,
consonants with cries
between
instead of vowels.
But it takes
leisure, a free breath
to practice
speech.